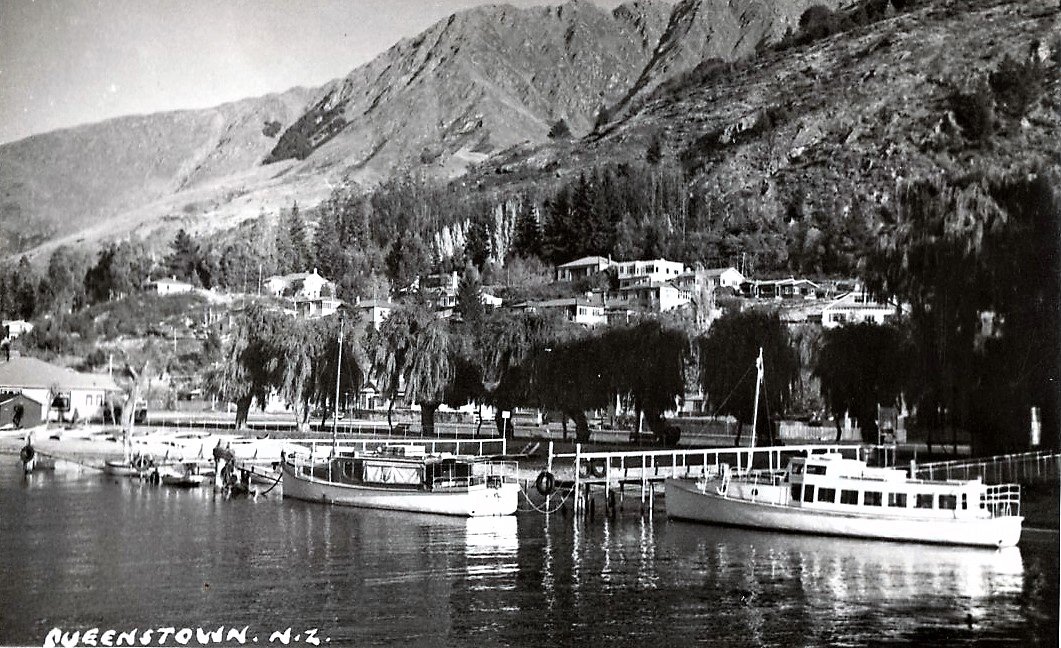 What better way to end the week than sharing your happy memories of the night cart and outside toilets.
Rhoda Robinson says when she was a youngster in the late 1950s, she and her sister lived on a dairy farm near Leithfield in North Canterbury.
"We were free-range kids and came home one day to tell Mum about the great playhouse we had found in a paddock. We'd spent hours climbing in and out of this container, which Mum, horrified, instantly recognised as a night cart.
"Our long-drop was away from the house under trees and the dog's kennel was nearby.
"My sister - five years older than me - was responsible for taking me out to the toilet at night with a torch; it would shine on the dog's eyes which would glow eerily.
"`Tiger!', my sister would yell and we'd both run screaming back into the house. I blame my sister for my fear of the dark."
Barrie Kendall, of Halfway Bush, says the euphemistically named "night man" was the only person who went out at night in the rural town he grew up in.
"In those days, the little shed out the back was called a lavatory. You would pay a visit before bed and, should you have to go during the night, you would use the `potty' under the bed or in its cabinette.
"These were days when toilet paper was unheard of, but we usually had the Christchurch Star cut into squares and held together by a piece of string and hung on a nail.
"A regular visitor, the night man came about 1 or 2 o'clock in the morning. It was many years before we had such luxuries as a flush toilet and toilet paper. It was rough in those days."
Do you mean living was rough, Barrie, or the squares of the Star?
Kay King recalls the night cart when living in Raglan.
"There was always a last-minute rush to the can before dark on a certain night that the horse and cart were due. My sister Colleen got caught on the throne when the night man came early and she hadn't heard the horses' hooves and it took a bit to settle her.
"Most memorable was the day we had to walk a different and longer route to school due to the cart (very full) having overturned on the corner of the main street of our usual route.
"We could smell it all over town and at school, and for quite some time it nearly closed the whole main business street down.
"When we visited our grandparents, us kids had the job of ripping up all the old newspapers into squares of a certain size and putting them on to the wire hooks in the `long-drop lodge', as the night cart didn't go that far out of town.
"It was a mission when it needed to be moved - I don't remember seeing any of this, but we were given directions as to where the new lodge was. Torches were provided when going out after dark and candles/matches provided in the long-drop.
"No matter what time of day, if you needed to go the first thing you did was bang hard on the roofing-iron sides and the seat to scare off the spiders before relieving oneself.
"I have to say, I quite like my bathroom today, thanks to progress."
Visiting feline
More from the "go on, make yourself at home" file.
Karen Wispinski and her family are enjoying the attentions of a grey moggy.
"This cat had visited us around 10.15pm a few nights a week for the past two years. We realised how friendly he was and fed him a handful of biscuits.
"Now he's a 7am and 7pm visitor, and goes straight to the food bowl, bypassing our two cats, like he owns the place.
"We hadn't seen him for a few weeks, then in last Saturday's paper there was an article about Jack, the missing cat from Mosgiel that returned after a few years. We thought that's him? Maybe?
"We were still missing him but then five days later he returned, and meows till we let him in and goes straight to the biscuit bowl, and either leaves or makes himself at home.
"We live in Chain Hills Rd and our neighbours don't have a grey cat. He's well cared for and squeaks when you lift him up. He's called `Fluffy' by our family.
"This cat definitely has a double life."
I bet! Thanks Karen.
Malapropisms
Pat Kerr takes up the story: "I recently was serving some ladies morning tea and chatting about our cats. I was telling them that the cats were all neutered, immunised and microwaved. Of course, I meant to say microchipped."
Thank goodness for that Pat.