Shostakovich: Symphony No.4. Royal Liverpool Philharmonic. Naxos CD
Conductor Vasily Petrenko continues his excellent series of Shostakovich symphonies with a vivid performance of the
C minor Fourth
. It is characterised by great orchestral playing and excellent solos by section leaders, all recorded with great clarity that reveals many usually hidden details in the complex score.
Composed in 1936 but not performed until 1961, this is now one of the most highly regarded of Shostakovich's major works. There is a dazzling and long opening movement with many motifs (including frantic fugal passage for strings, frightening the ears) followed by a brief and eerie central movement.
The finale is another long one; an opening funeral march leads to a thrilling and thunderous climax, then a bleak ending with a brass chorale and chilling celesta chimes.
Highlights: Thrills, fine sounds.
---
Brahms: Piano Concertos No.1 and 2. Helene Grimaud (piano). Deutsche Grammophon 2CDs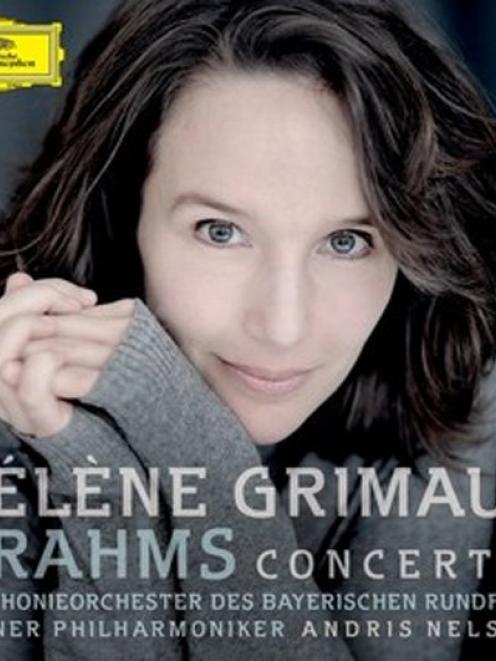 These two works are separated by two decades.
Concerto No.1 in D minor
was written in 1854-18 (Op.15) and
No.2 in B flat major
in 1878-281 (Op.83).
French pianist Grimaud pairs with conductor Andris Nelsons, with the Vienna Philharmonic (for No.2) and a live recording of No.1 with the Bavarian Radio Symphony Orchestra. She says the first concerto absorbs the performer into the drama of the young composer's life, and the second is ''a vast memoir: a tender, mellifluous meditation''.
Each concerto is more than 50 minutes in length so gets its own CD. The time taken to listen to them is worthwhile, as the virtuoso soloist shows dynamic mastery of the keyboard, while the European orchestras generally play a refined accompaniment.
Highlight: Piano masterpieces.
---