Geoff Adams reviews the latest classical music releases.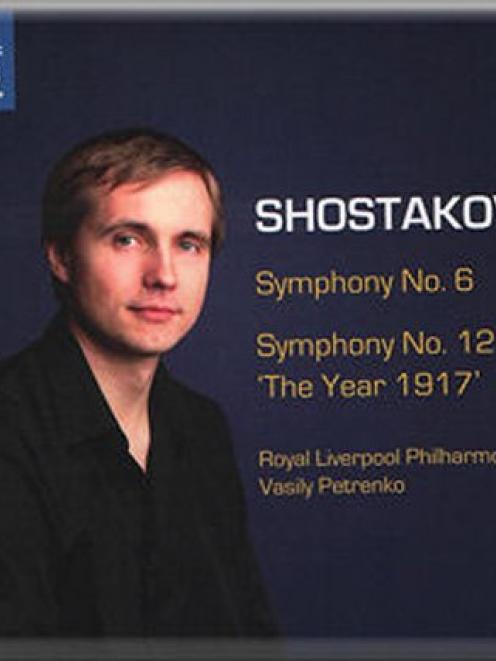 - Shostakovich: Symphonies No.6 and No.12.
Royal Liverpool Philharmonic Orchestra.
Naxos CD.
Continuing his acclaimed project recording the composer's complete symphonies, Vasily Petrenko conducts the orchestra in more fresh, crisp and exciting interpretations. Both these works had origins about Lenin.
No.12 titled "The Year 1917'' is probably the least played of the symphonies. The Sixth is regarded as one of the most abstract and idiosyncratic of the series but its opening slow movement, nearly 20 minutes long, is splendidly striking and the two other movements are dazzling delights. No.12 has four movements; this recording could well bring it more into the concert limelight _ an exciting portrayal of revolutionary Petrograd in the first movement leads on to other events of the Bolshevik revolution, brilliantly played by these musicians.
Highlight: overly triumphant finale in No.12, a parody of the revolution?


- Alfred Hill: String Quartets Vol.4.
Dominion Quartet, Richard Mapp (piano.)
Naxos CD.
Naxos is applauded for recording items like this series, in fine performances. Hill (1869-1960) is the doyen of Australasian composers.
Australian by birth, he lived in New Zealand from age 2 until 17.
On this disc are String Quartets No.10 and No.11, both written in 1935. Pianist Richard Mapp joins the group for the "Life'' Quintet; and eight singers also join in its finale. Written in Sydney in 1912, the concluding chorale had already been used as Exhibition Ode, performed at the opening of a 1906 Christchurch exhibition. It was later fully orchestrated (but with different words) for the cantata From the Southern Seas performed in Sydney in 1933.
Ultimately Hill reworked "Life'' Quintet as his Joy of Life Symphony.
Highlight: "Life'' music close to composer's heart.