Brahms: Violin Concerto, etc. Leonidas Kavakos (violin), Gewandhausorchester. Decca CD.
In his second album as an exclusive Decca recording artist, Leonidas Kavakos plays Brahms' Violin Concerto in D major, recorded with Riccardo Chailly and the Leipzig orchestra.
Described by The Strad as ''the violinist's violinist'', Kavakos has won praise for the virtuosity, musicianship and integrity of his playing. And yes, the Greek owns the Falmouth Stradivari of 1692, a long pattern that produces a sweet, slightly darker quality of sound.
Coupled with his glorious performance of this great concerto, frequently recorded in recent years, he is joined by pianist Peter Nagy in Brahms' Hungarian Dances 1, 2, 6, and 11 (arranged by Joachim), plus Bartok's Hungarian Rhapsody No. 1 and No. 2. This infuses the album with Hungarian folk music in a delightful way.
Highlight: Accomplished violin artistry.
---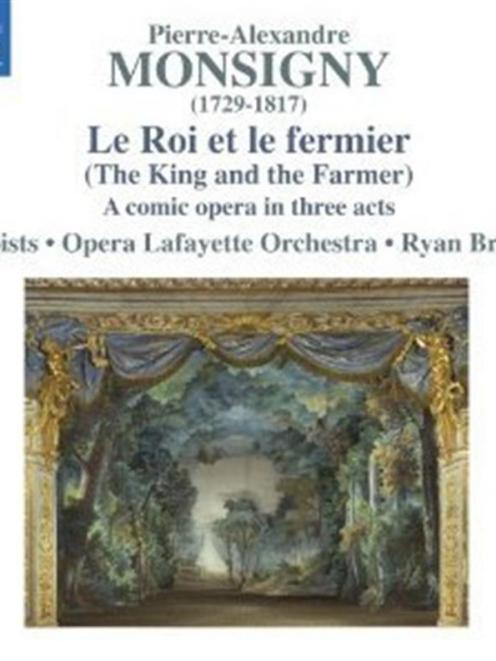 Monsigny: Le Roi et le fermier. Soloists with Opera Lafayette Orchestra. Naxos CD.
This musical tale about a king and a humble farmer is an enjoyable comic opera in three acts. Pierre-Alexandre Monsigny is credited as the creator of the genre, a French version of the Italian comedies made popular by the touring Bouffon troupe.
His early attempts were staged at rural fair theatres, but with Le Roi et le fermier, in 1762, his operas were recognised with performances in Paris at the Comedie Italienne. Marie Antoinette is said to have enjoyed this charming farce.
The composer, reminiscent of Lully or Rameau, shows a talent for melody and understood how to write well for singers, judging from the fine performance of nine singers in the cast, heard in solos and duets.
Highlight: Soprano Dominique Labelle's fluttering vibrato.
---