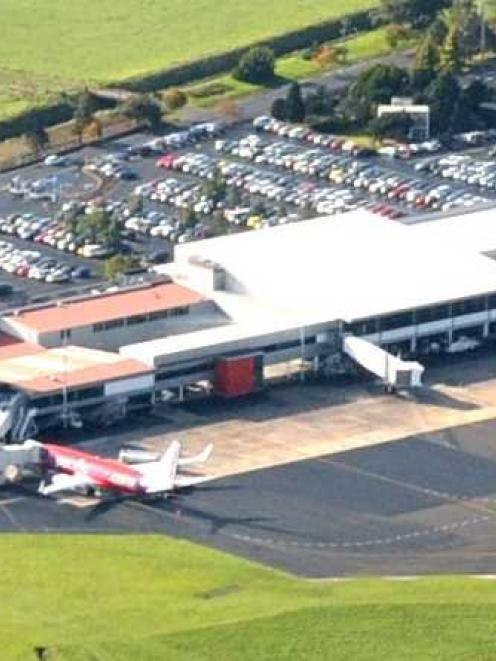 Farmer and cafe owner Fred Doherty dared to dream - but yesterday Otago Air began inching towards reality.
Staff members from a consultancy firm have proposed the formation of a ''shadow cabinet'' to draft a preliminary business plan for a Dunedin-owned airline.
The Dunedin branch staff of infrastructure consultancy Opus Innovation yesterday laid down a challenge for others.
''We challenge Dunedin businesspeople to be equally prompt in developing a draft business plan for community discussion,'' senior structural engineer Tom Moore said.
Dunedin-based Mainland Air operations manager Philip Kean said his company had pilots capable of flying a Boeing 737 service between Dunedin and Auckland and was enthusiastic about leading an independent Otago airline.
But he believed between $5 million and $10 million would be needed to set up an operation capable of leasing, insuring and crewing a 737.
That would require support from Dunedin and possibly Southland businesses and organisations, and a guarantee they would use the service.
''You would have to have that guarantee to make it work.''
An Otago Daily Times teletopics question asking readers if they would invest $1000 to help Dunedin launch its own airline drew
an overwhelmingly positive response, with more than 50 people saying they would.
Earlier this week, Mr Doherty, of Outram, called for the city to ditch major airlines, ''do the job ourselves'' and begin a local air service providing international flights.
Mr Doherty was responding to recent news Virgin had grounded Dunedin's only flights to Sydney and Melbourne.
That left a Dunedin to Brisbane flight as the only international flight from Dunedin.
His ''dream'', laid out in an opinion piece for the ODT, was to set up ''Otago Air'' by floating a company to lease a plane and pilots, giving Dunedin direct services to Australian cities.
Funding the venture would require 1000 people investing $1000 each for start-up capital of $1 million, an investment that could be returned in the form of air fares.
Former Kiwi Air boss Ewan Wilson put the cost at closer to $2 million.
Mr Moore said a critical aspect of the initiative was that ''a few creative and respected people are quickly solicited to develop a business plan to gain immediate traction''.
He said $2 million could be raised easily, provided a tentative business plan could be agreed upon, then published in the Otago Daily Times in advance of fundraising.
Discussion would be needed on where to lease aircraft, and how to build a loyal passenger base. Self-insurance with the co-operation of an auditor, and underwriting from the Dunedin City Council, may be appropriate.
Mr Kean said he was keen ''to get around the table'' with interested parties and ''see if it will work''.
A cheaper and easier option would be to set up a service between Dunedin and Christchurch - something Mainland Air proposed in 2012.
That proposal did not get off the ground but Mainland Air this year launched a service between Oamaru and Christchurch.
It would be willing to re-examine operating a Dunedin to Christchurch service and if it bought an 18-seater plane, fares could be as low as $180.
Otago Polytechnic communications director Mike Waddell said the level of service to Dunedin International Airport ''hindered'' its operations and the polytechnic would be happy to support a new airline by using it.
''We would support any movement with current airlines, or any new airline, which [introduced a] schedule that works with a typical business day,'' Mr Waddell said.
Other people who responded to the idea included consultant planner Ciaran Keogh, who suggested organisations and companies get together to bulk-book seats, to help guarantee services.
Chamber of Commerce chief executive John Christie said it was good to have a ''bold and big'' vision.
Air New Zealand had shown the overseas routes were hard to sustain in the long term, but Mr Doherty's idea was ''well worth the discussion''.
Air New Zealand responded flights between Dunedin and Christchurch were not double the cost of flights between Wellington and Christchurch, as had been suggested.
A spokeswoman said: '' In fact, looking at the 12 months to May, the average fare offered between Dunedin and Christchurch was on par with the average airfare offered between Christchurch and Wellington.''
Overall, Dunedin was one of the airline's poorer performing airports financially.
Air New Zealand constantly assessed demand and frequently made schedule changes across its domestic network to match customer demand.
Mr Doherty said yesterday he would keep an eye on reactions from key players.
''It really has to have buy-in from some of the heavyweights.''