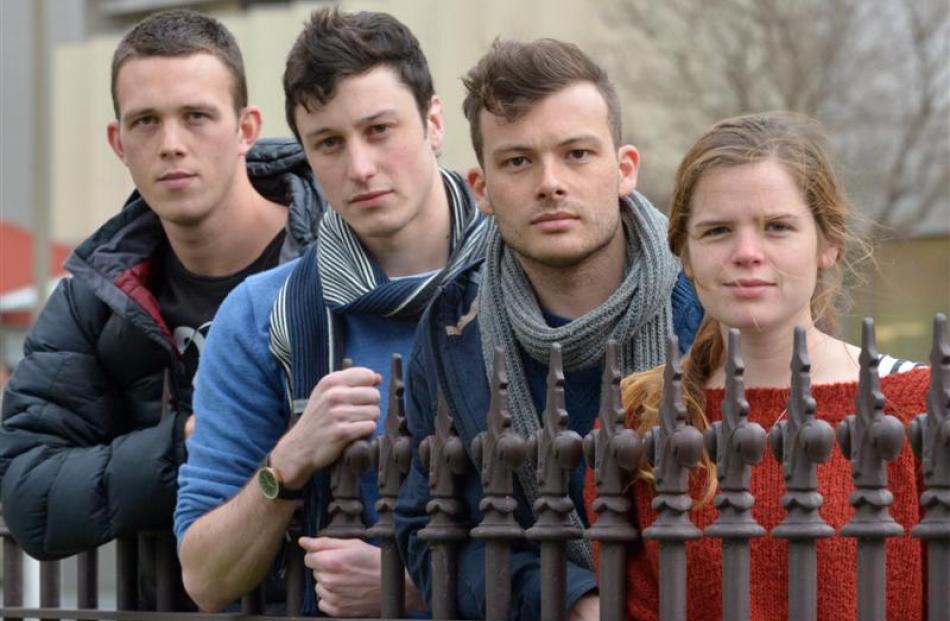 University of Otago medical student Alex Hedley is unsure how he is going to come up with $20,000 to pay for his last year of study.
Mr Hedley is one of about 130 New Zealand medical students who will be forced to pay their final year of doctor training because of a law change introduced by the National Government in 2010 restricting student loan access to seven years of study.
However, Tertiary Education Minister Steven Joyce says he would not introduce an exception for medical students, adding they could pay for their fees out of the more than $26,000 grant they received in their final year.
Mr Hedley said he, like many others who gained post-graduate entry to medical school, was unsure how he was going to find such a significant amount of cash to pay for his last year of study in 2017, which is when the policy takes effect.
''I would feel very uncomfortable going to my parents and asking for this large sum of money,'' Mr Hedley said.
With banks unwilling to lend against future income, some medical students would likely be forced to take a year off study to save money for their final year, he said.
The grant students received in their final year was used to pay for their three-month overseas elective, meaning it would put them at a disadvantage if they used it to pay for fees.
He welcomed this week's policy announcement from Labour promising to make dental and medical students exempt from the seven-year rule, but was disappointed at the response he had got from the Government.
Mr Hedley had been campaigning ''solidly'' for the past year on behalf of the New Zealand Medical Students' Association, but had come up against a brick wall in the form of Mr Joyce.
''It has been quite frustrating. [He has] been pretty ignorant and just unwilling to comment on it.
''If, when push comes to shove, he is not willing to change the policy, there is going to be a lot of people left out in the cold and it is going to cause quite a lot of disruption for medical training.''
Mr Joyce had suggested students get bank loans, but an Official Information Act application filed by Mr Hedley showed the minister had received advice from banks saying they would not approve such large loans.
He had also suggested students ask family and friends for the cash.
''We don't really see that as acceptable, because people don't necessarily have family and friends to call on for that amount of money.''
Mr Hedley could understand the logic behind the policy as a way of getting students studying other subjects into the workforce quicker.
''That rationale doesn't really apply to us, because, as post-graduate students, we are working through the system as fast as we can.''
The restriction was inconsistent with the university's policy to give 30% of medical school places to post-graduate students, who took at least eight years to complete their study.
Mr Joyce, while sympathetic with the plight of affected medical students, said there were no plans to introduce an exception.
Students could pay for their last year of study from the $26,756 grant they received for their final year of study, he said.
The Government introduced the restriction after a ''blow-out'' in student loan costs during the last Labour government, and if medical students received an exception, other students would also expect one.
The Government would monitor the effect of the policy when it came into force in 2017 and consider changing it, if it had any ''unintended consequences''.
He also noted that medical students would be well paid after graduating.
Otago University declined to say whether it supported the campaign or answer questions on the issue, which disappointed Mr Hedley.
''It's entirely up to [the university whether it supports us] but I feel like they should have an obligation to support their students.''