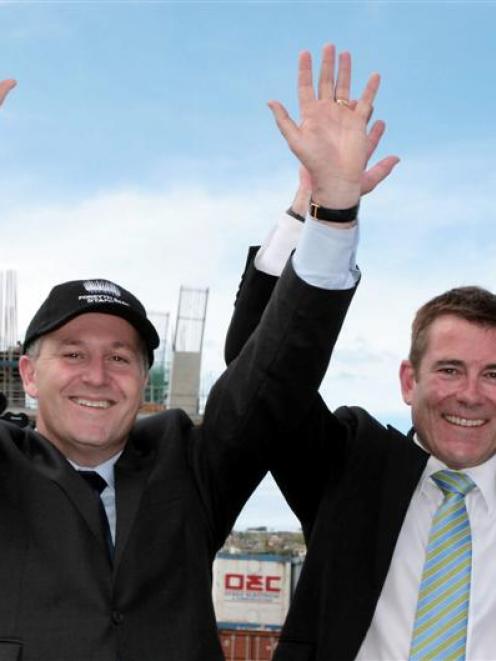 Prime Minister John Key has thrown his support behind the controversial new Forsyth Barr Stadium in Dunedin.
• Slideshow: John Key visits Dunedin's new stadium
The fully enclosed 30,000-seat stadium is the first of its kind for New Zealand and is to be integrated into the adjacent Otago University.
Mr Key said the stadium would become "the new house of pain", and a focal point for the community.
Dunedin's current stadium, Carisbrook, is known as the "house of pain", because of the poor record of visiting teams.
Because it would be an all-weather facility, Mr Key said the stadium would be more than just a sporting venue and had the potential to attract major concerts and international events.
Many ratepayers have complained about the financial pain of the new stadium as the bulk of the $188 million funding comes from rates.
Mr Key said Dunedin had been negatively affected by the closure of several large businesses in recent times but the stadium would be a positive factor and would draw revenue into the city.
He said the Government's commitment to training more doctors would also bring more people into Otago University.
The university has a key role in the stadium development and will be building more than 14,000 square metres of buildings on a university plaza.
Several groups of noisy protesters took the opportunity to protest against the stadium and recent climate change initiatives unveiled by the Government. Police security was tight around the building site as Mr Key inspected progress.
The timetable for completing the stadium is tight but it is expected to be completed just in time for the 2011 Rugby World Cup.
Mr Key said he was confident all of the stadium re-builds and upgrades around the country would be completed on time although the Dunedin facility was likely to be the last to be finished.