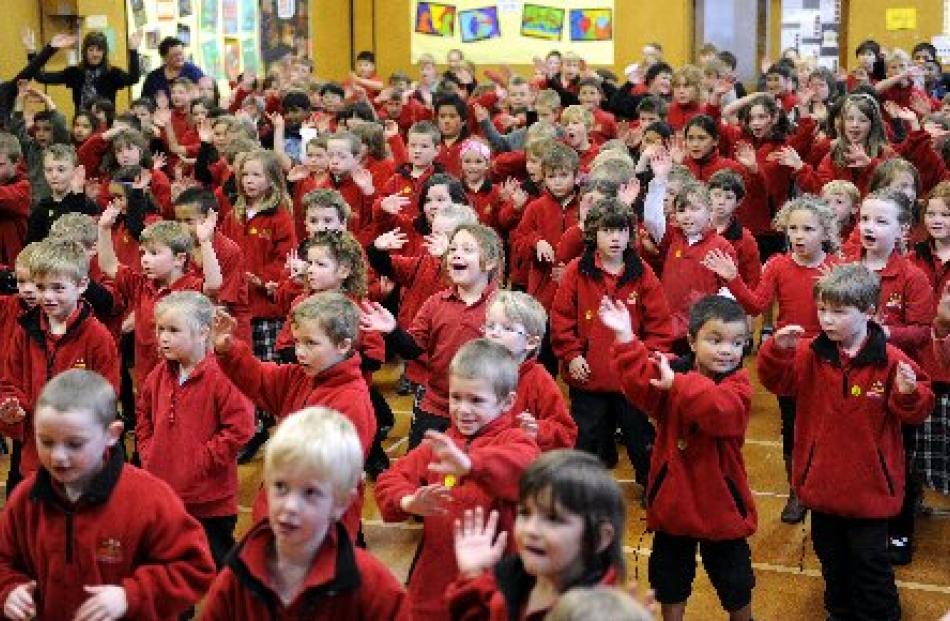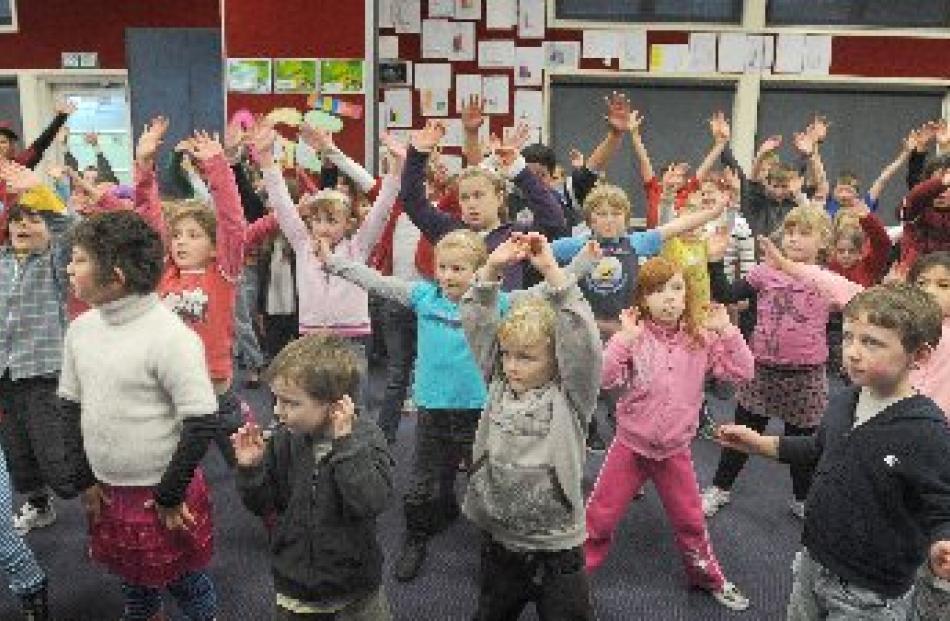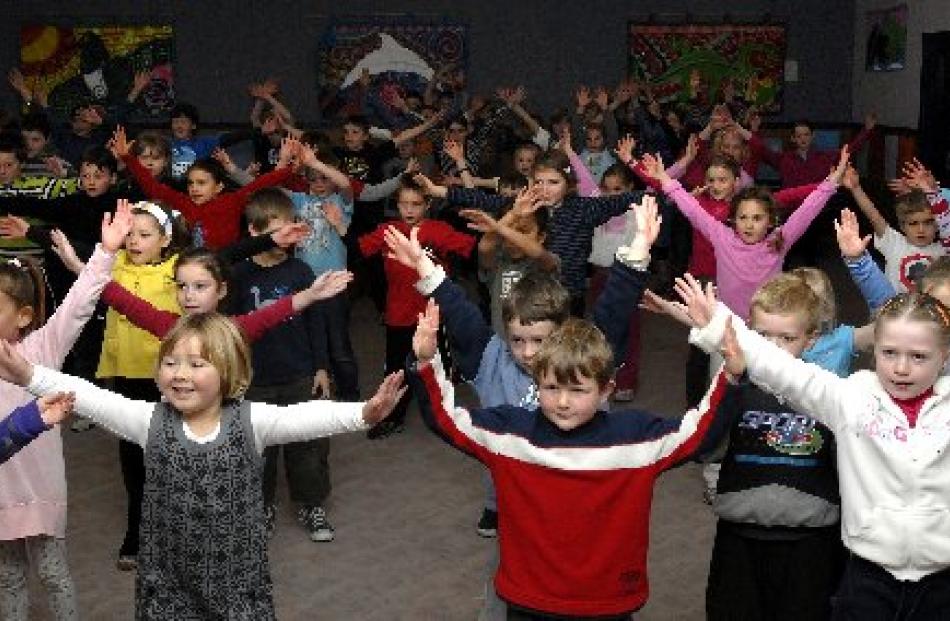 Pupils from Andersons Bay School, Calton Hill Primary School, Concord School, Mornington School, Opoho Primary School and Rotary Park School got their heart rates up during an aerobics session to raise funds for Heart Children New Zealand yesterday. Photographers Gerard O'Brien, Peter McIntosh, Craig Baxter and Gregor Richardson went along for a look.
Many of us from Generation X will recall aerobics from the days when Play School finished and Mum put the housework on hold to do some exercise in front of the television.
But for many primary school pupils in Otago today, aerobics has been a foreign word - until recently.
Yesterday, pupils from 15 primary schools in Otago demonstrated their new-found passion for aerobics to raise funds for Heart Children New Zealand as part of Heart Children Week (May 23-29).
They were among about 59,000 intermediate and primary pupils around New Zealand who did a choreographed aerobics routine created by two-time world aerobics champion Brett Fairweather.
The routine was performed to Heart Jam - a song written and performed by New Zealand band Minuit.
Opoho School teacher Maria Daniel said rehearsal for the event was the first time many pupils at the school had heard of aerobics.
"It's something I remember my mum doing in front of the TV after Play School in the morning.
"The kids had no idea what aerobics was before we introduced them to it. It's a new thing for them."
Mrs Daniel said the event had been a tremendous success at the school and more than 100 pupils took part.
"It's great exercise. But the best part is, it makes boys feel it's OK for them to dance."
Otago participants were Clinton Primary School, Andersons Bay School, Balaclava School, Brockville Primary School, Calton Hill Primary School, College Street School, Concord School, Mornington School, Opoho Primary School, Pine Hill School, Rotary Park School, Silverstream School, Stirling School and Wakari School.
Alexandra Primary School has postponed its aerobic event until Monday because of poor weather in Alexandra yesterday.
Pupils brought a gold-coin donation to participate in the event, and nationally it was hoped about $50,000 could be raised for Heart Children's Child and Youth Services to develop access for youth to information, advice, support and education.