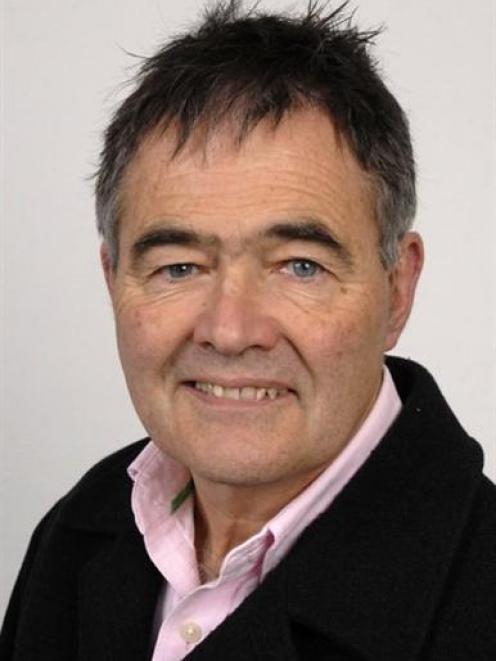 The future of the New Zealand Academy of Sport, South Island, may become clear this week, in an outcome Dunedin Mayor Dave Cull yesterday described as "an opportunity for both the academy and the city".
Discussion on the issue was adjourned yesterday, after debate on a report in grey papers, or the non-public part of a Dunedin City Council meeting.
That debate would begin again on Friday, but this time in public, Mr Cull, who campaigned at the election this year on a more transparent council, said last night.
In May, the council approved a plan to develop facilities for the academy at the Forsyth Barr Stadium.
Conceptual plans were developed for a building of about 1200sq m at the northeast corner of the stadium.
From there, it would be able to use the free areas at the east end of the stadium, and the field itself, for more than 20 codes and 250 athletes it worked with, making the roofed stadium a high performance hub.
The city agreed to provide the academy with a headquarters when Dunedin was picked as its South Island home.
The academy's move from its home at the former art gallery at Logan Park has been on the agenda since 2005, under the council's $15.7 million redevelopment plan.
The money to pay for it would come from that budget, and the academy has been been negotiating to attract funding from Sparc.
Debate yesterday centred on what aspects of the issue could be discussed in public, after Cr Lee Vandervis called for a non-public discussion in yesterday's council meeting agenda to be in public.
Cr Syd Brown said the academy had a valued position in the city, and Dunedin had competition from Christchurch and Auckland to provide a home for the organisation.
Mr Cull stopped the discussion when Cr Teresa Stevenson started discussing Sparc's involvement.
He said last night he could not say much more until Friday, but a report would be written by then that could be openly discussed.
A non-public discussion on the Otago Museum levy was not discussed at the meeting yesterday, Mr Cull said, as more information was needed.
That issue arose after questions about the use of public funds at the museum, and chief executive Shimrath Paul's use of a late-model Audi, prompted a warning future funding could be on the line.