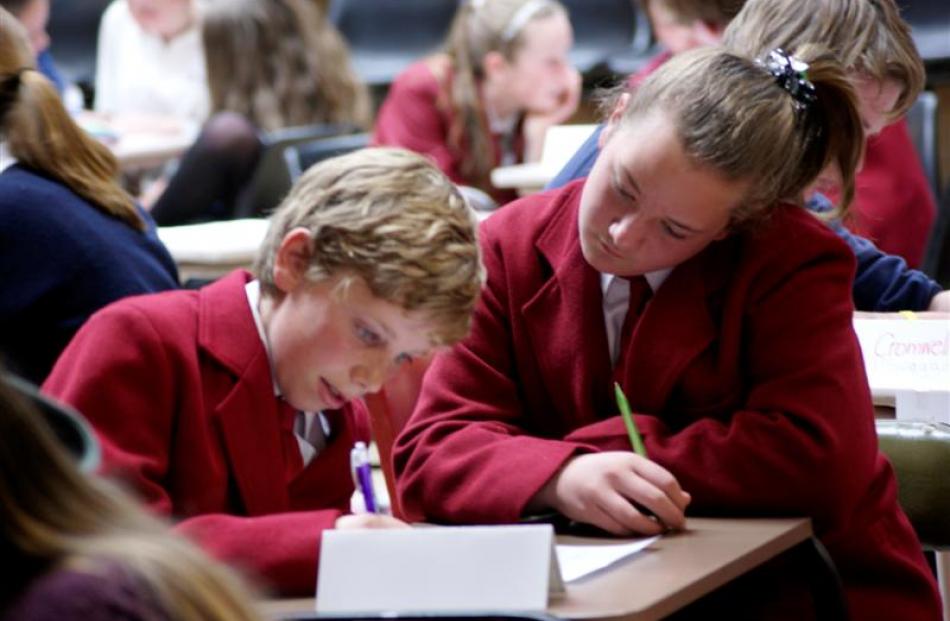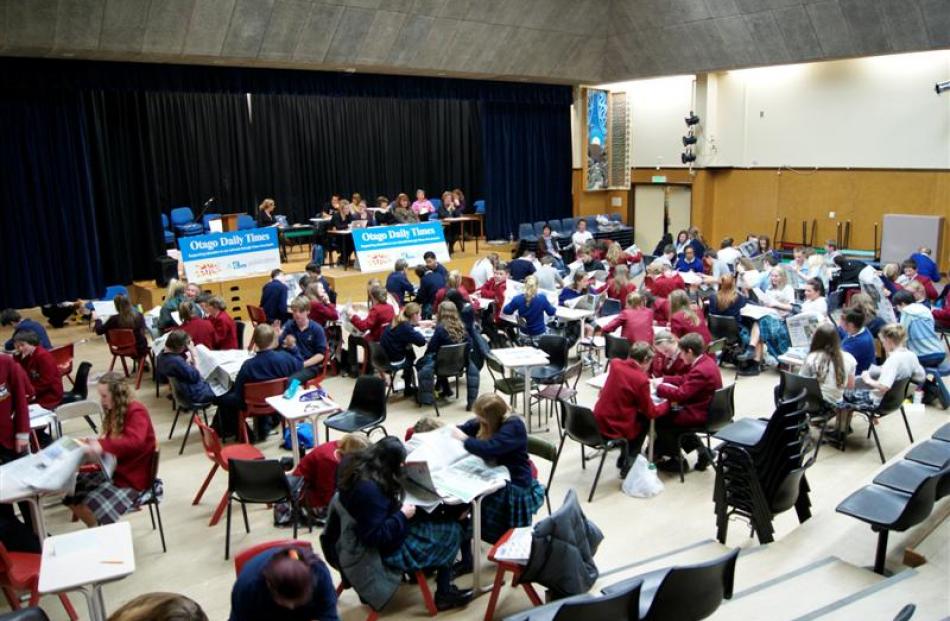 Famous faces, flags and a scavenger hunt through the Otago Daily Times were among the things that tested almost 100 year 9 and 10 pupils in the Extra! current events quiz last night.
The 10-round quiz on all things current had 33 teams of three, from all around Central Otago, Queenstown and Wanaka, converge on Cromwell College. The Cromwell College team of Della Clark (15), David Kaufononga (15) and Bradley Ashe (14) was declared the winner with 93 points out of a possible 100.
Although they had not competed as a team before, they had all placed in earlier Extra! events. Della had been in winning teams twice before but said she did not know what her winning secret was, aside from reading the newspaper.
Her team-mates, David and Bradley, competed together last year in the same event and came second.
The Dunstan High School team of James Sawers (14), Kia Wales (14) and Magnus Smith (14), were a close second with 92 points.
Another Cromwell College team, Mason Robinson (13), Bailey Scott (13) and Keegan McCusker (15) came third with 89 points.
Quiz co-ordinator and Extra! editor Ivan Behrnes said all the teams last night were ''very strong'' in the geography round. However, the newspaper scavenger hunt seemed to be a tough round, with many screwing up their faces as they rifled through the paper to find answers.
The Otago Daily Times Extra! quizzes are part of the newspaper's Class Act project which celebrates the excellence of young people. The quizzes also take place in Dunedin, Timaru and Christchurch, involving more than 1300 pupils.