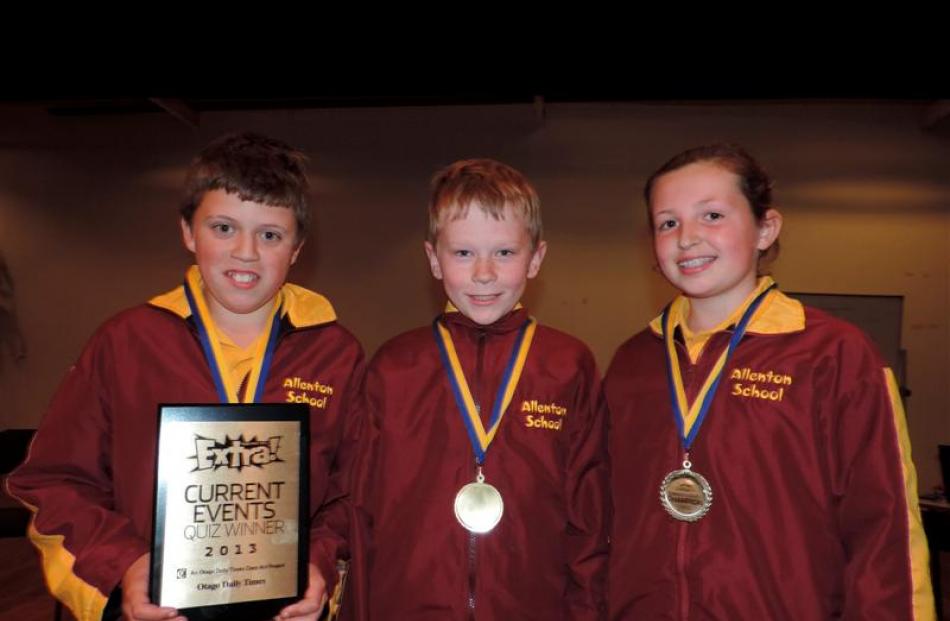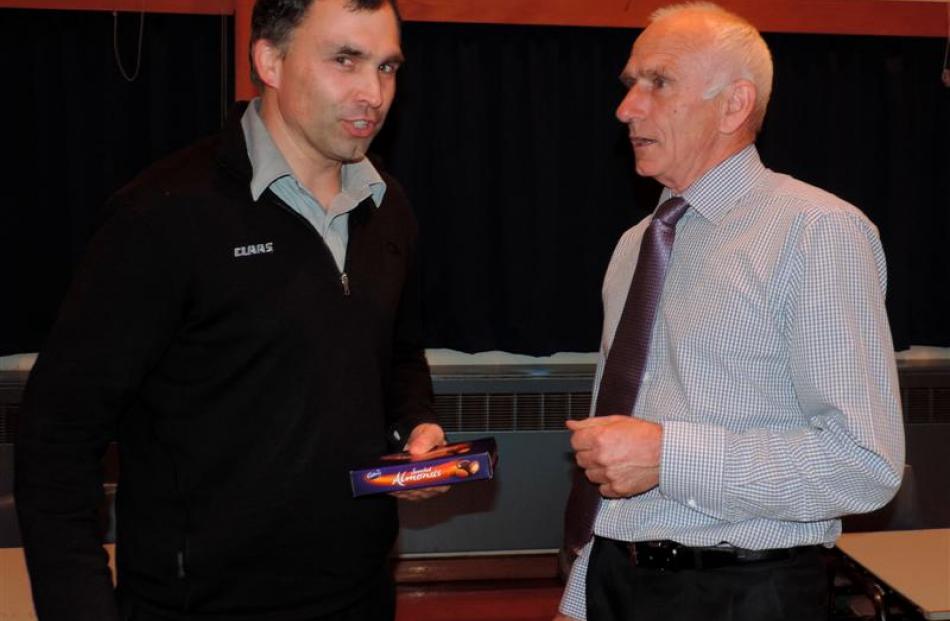 Ashburton schools have again dominated the winner's podium at the Central South Island Extra! Otago Daily Times Current Events Quiz held at Timaru Boys' High School yesterday.
Ashburton Intermediate's team 3 won the years 7 and 8 section, with 95 points out of 100.
Team member Hamish Procter was pleased to get his first win on debut, but fellow team members Matthew Johnson and Glen McClea were even more pleased because they had been in last year's third placed team.
Ashburton Borough School's team 2, which represented the school that won both age sections last year, came second on 91 points.
Third place was a hotly contested spot this year, with four teams tied in third position at the end of the 10-round competition. A playoff was necessary and the teams were asked: What was the subject of a recently announced referendum organised by the Greens and the Labour Party? Only two teams answered the question correctly - stopping the sale of state assets - with Timaru South School's team 1 and Mt Hutt School's team 2 sharing third place honours on 88 points.
Earlier in the evening, Ashburton's Allenton School's team 3 won the years 5 and 6 prize, after featuring in the top three teams from the end of round seven. Geraldine Primary School 1 came second and Ashburton Borough 1 came third equal with Mt Somers Springburn 1.
A total of 130 teams and 390 children from years 5 to 10 are taking part in the two-day quiz, which is the last of four regional quizzes throughout the lower South Island. The Xtra! Otago Daily Times quizzes are part of the newspaper's Class Act project, which celebrates the excellence of young people.
Tonight, at the same venue, pupils from high schools in Mid and South Canterbury will compete for the years 9 and 10 title. Extra! is a monthly educational publication produced by the newspaper for senior primary, intermediate and junior secondary school pupils.
- Marion Mouat.