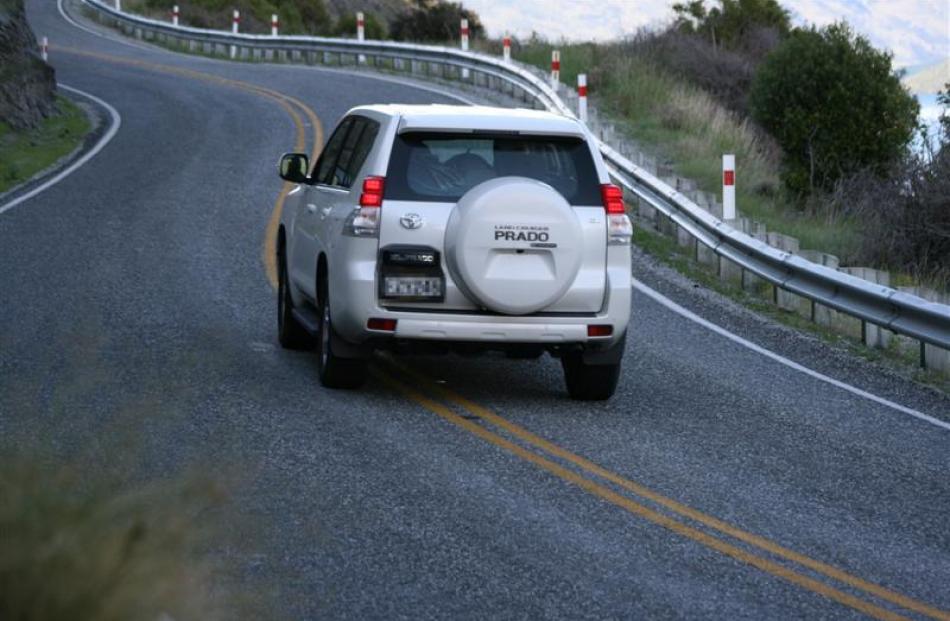 Dozens of drivers have been ticketed by police after they were snapped on the wrong side of the road on busy South Island tourism route the Devil's Staircase.
Equipped with a camera and long lens, police snapped 49 vehicles, including 19 rental vehicles, crossing the centre line on State Highway 6 between Frankton and Kingston last month.
''It doesn't make me angry; it worries me more than anything else,'' Southern district road policing manager Inspector Andrew Burns said.
''It is only by good luck that we don't have more incidents. Because if someone else was coming around the corner in some of those photos, it may not be a head-on collision, but one or both vehicles are going to swerve to get out of the way.''
He noted the route also attracted about 150 tourist buses travelling between Queenstown and Milford Sound during the busy summer period.
''You have the potential there for quite a serious crash, and we get a lot of near misses.''
Insp Burns told the Otago Daily Times it was probably good luck there were not more head-on crashes in the Southern district ''because of the actions of drivers like this''.
Police would send the registered owner of each vehicle a letter requesting the driver details and an infringement notice would be sent out to the offending party.
If the driver was in a rental car, police would contact them via information supplied from the rental car company.
He said it would be an assumption that all the rental cars caught crossing the double yellow lines were driven by overseas drivers, but being on the wrong side of the road was the worst place to be for any driver.
And his message to drivers?''Utilise your side of the road, don't go across the other side and cross the centre line. If you see that kind of behaviour, please let us know so we can stop those people from driving.''
The police's ''good-quality cameras and lenses'' enabled officers to spot driving infringements such as people talking on cellphones or not wearing seat belts.
Asked if the campaign was revenue gathering, Insp Burns was unequivocal: ''Have a look at those photos: is that a road safety issue or is this about collecting money?
''There are vehicles on the wrong side of the road ... it's 150 bucks out of someone's pocket or saving me a life; it is a no-brainer.''
He said when police stopped a driver for driving on the wrong side of the road, they inevitably gave one of three responses: They were dodging something on the road; they were ''straightening the bends''; or they were passing another vehicle.
If an officer recorded an animal in front of the offending vehicle, they might accept a person's reason, but ''straightening the bends'' and passing a vehicle on double yellow lines were no excuses.
''For me, it is lazy driving, it is poor driving. People have driven into the bend too fast, or deliberately cut the corner.''