Ferdinand Ries (1784-1838) was one of Beethoven's lesser contemporaries.
> Ries: Piano Concertos Op.42 and Op.177. Christopher Hinterhuber (piano), NZ Symphony Orchestra. Naxos CD.
He studied for four years under the master, then from 1813 to 1824 became a successful pianist and composer in London, before returning to Frankfurt where he was a leading musical figure until his death. Ries' 14 works for piano and orchestra rank beside Hummel's as the finest from early 19th-century decades.
These concertos are Ries' first and last published. Austrian pianist Hinterhuber, with the NZ orchestra under Uwe Grodd in this fifth volume commendably promoted by Naxos, exploits their fine lyricism along with episodes of Beethoven-like grandeur. Introduction et Rondeau brillant, Op. 177 makes a splendid and generous 18-minute break between the two half-hour concertos. Well recorded.
Highlight: Brilliant piano, grand flourishes.
---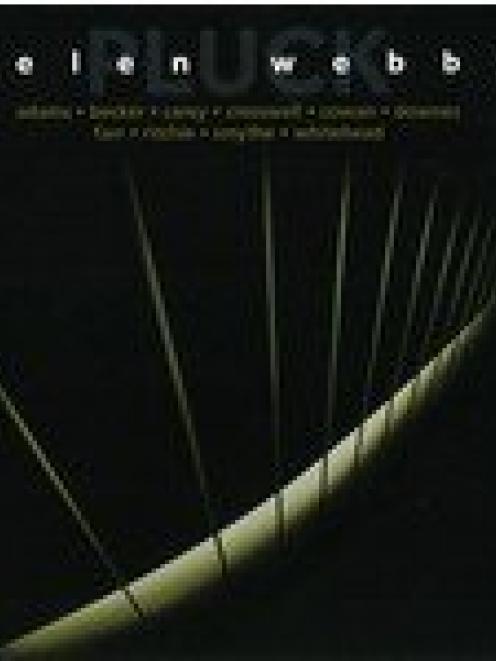 ''Pluck'', harp works by NZ composers. Helen Webby (harps). Ode CD.
Webby launched this at the Otago Festival of the Arts last year. It was well recorded at the University of Otago's Albany St Studio and features short works commissioned from nine New Zealand composers, as well as Gareth Farr's Frozen Landscapes (written in 2006 based on Antarctica).
A variety of different harps resonate, exploiting different styles of music and moods. Lyell Creswell's The Harp Sang has words written by Fiona Farrell about the Christchurch earthquake, sung by Pepe Becker, who herself composed Capricorn 1: Pluto in Terra based on that disaster.
I liked Gillian Whitehead's Cicadas, Ross Carey's surreal Valse Oubliee, Anthony Ritchie's Angels Flow and Graeme Downes' jazzy Introduction and scherzo. Pieces by Claire Cowan, Mark Smythe, and Chris Adams impress.
Highlight: Ancient instrument, versatile with pluck!
---