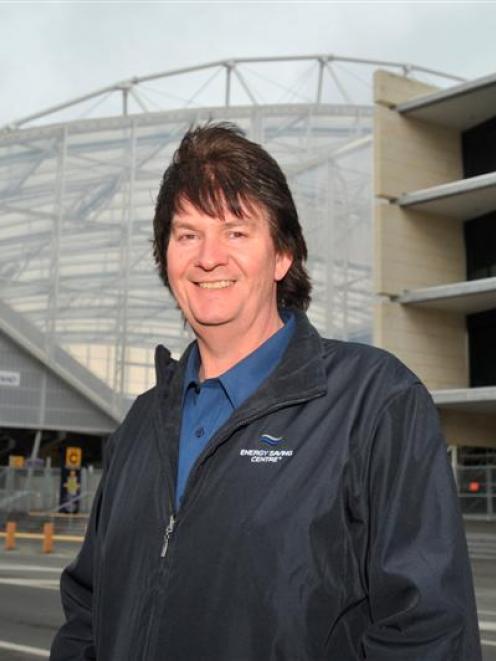 Dunedin city councillor Bill Acklin is quitting local politics, but not before firing some parting shots at his critics and even some council colleagues.
Cr Acklin yesterday confirmed he would not seek re-election in October, ending a three-term career dominated by his staunch defence of Forsyth Barr Stadium and rising frustration over cycleway spending.
He planned to take up a role at the Energy Saving Centre in Dunedin, while continuing to run his entertainment company.
Cr Acklin said the decision to quit was a tough one but he wanted to put family commitments, including three children and a new partner, before the brickbats and bouquets that came with public office.
He told the Otago Daily Times the pressure that came with a turbulent private life, at times played out in public, had also contributed to his decision to quit.
That included a failed business venture in 2011, which left him with a $190,000 bill owed to the Inland Revenue Department, and two high-profile drink-driving convictions - the second in May last year.
The public falls from grace, such as the decision to vote for the Forsyth Barr Stadium, had generated criticism that continued from some quarters today.
''You can call them [drink-drive convictions] stupid, you can call them bad luck, you can call them lots of things, but at the end of the day they happened and I've faced the consequences of those.
''You've got to be relatively thick-skinned ... to be in a role like a councillor, especially when the longer you stay there, the more crap gets thrown.
''Eventually, you sort of think `well, how difficult do I want to make my life?'''
Despite that, Cr Acklin said he remained proud of his record, including the decision to vote in favour of the stadium, and insisted the controversial project was not a mistake.
Attendance figures showed the city was ''punching way above our weight'' and the costs to the council - now totalling $9.1 million a year - needed to be weighed against the economic and social benefits it brought to the city, he insisted.
He also insisted the stadium made ''a huge statement that this city is going forward'' despite the public acrimony and mounting costs that came with the project.
However, he did not want to continue the war of words with critics of the project.
''Negative people will keep being negative. They'll keep throwing stones at whoever they can.
''I suppose if anybody's got to stop it, I'm prepared to stop first.''
However, he would leave with ''mixed'' feelings about his time in office and the council's direction, as experienced councillors quit and new political parties and groupings emerged.
The results had already been on display as new cycleway spending was pushed through, helped by Greater Dunedin councillors, while spending on Logan Park and sportsfield maintenance was cut, he said.
The cycleway spending followed a flood of public submissions in recent years calling for improvements, but Cr Acklin said he was frustrated by his inability to battle against the tide.
''To commit to so much funding for something that really caters for such a small minority of our population and visitors ... I don't believe is for the good of all.
''I believe there's been too much of a pet project emphasis put on [cycleways] by a handful of people, which has allowed this sort of thing to go through.''
Cr Acklin said he would not rule out a council comeback in future, including a possible mayoral bid.
He joins senior colleagues Crs Syd Brown, Neil Collins and Colin Weatherall in departing, while Paul Hudson is yet to confirm his plans.
Three-term councillor Fliss Butcher is also quitting to contest the Waitaki mayoralty.
''I think it's a dire situation and I just hope some good people put their names up,'' he said.