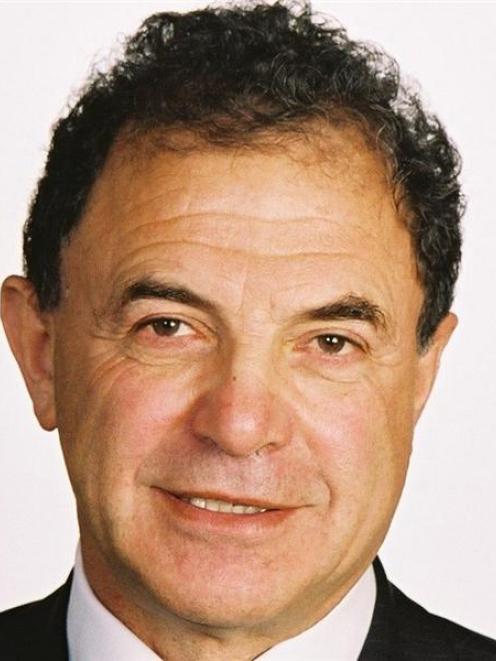 Dunedin Mayor Dave Cull has "stooped to innuendo and baseless allegations" in commenting about funding arrangements for Forsyth Barr Stadium, Carisbrook Stadium Trust (CST) chairman Malcolm Farry says.
Mr Cull told a press conference on Wednesday - at which it was announced Dunedin Venues Management Ltd, which runs the stadium, had recorded a $1.9 million loss for the 2011-12 financial year - the "financial funding and operating model of the stadium was put in place to convince people to build it".
When approached for comment last night, Mr Farry said the mayor "is quite entitled to his opinion and to be critical. What angers me is that he has stooped to innuendo and baseless allegations".
Mr Cull later told the Otago Daily Times he had described the stadium's funding model "rather caustically" in the past and he had no reason to do otherwise.
"I'm not interested too much in recriminations and pointing the finger, what I'm interested in is what we need to do with the situation we've inherited. Sometimes to do that you have to put it in context, and the context is a series of funding arrangements and financial models which I think are proving to be inadequate for the outcomes we want to achieve," Mr Cull said.
Mr Farry said the CST's integrity had been "impinged" by the mayor's criticism.
The Dunedin City Council was presented with all professional advice about stadium construction and operation models before its decision to approve the project, he said.
"The council, not the trust, made the decision to go ahead. The CST never had the responsibility to approve the project. That belonged to the DCC," Mr Farry said.
"The model presented for operational management was originally to be implemented by the CST. The DCC made the decision to take this responsibility from the CST and to transfer it to a new company - DVML.
"DVML disregarded the CST model, which showed surpluses and [which] was benchmarked against Westpac Trust Stadium in Wellington, and DVML substituted their own model. This incurred greater capital costs and significantly greater operating costs."
• Mr Cull confirmed the council was responsible for deciding whether to build the stadium, but his criticism of the funding model was independent of whichever organisation implemented it.
"Clearly, a system and an operation which produces a $1.9 million loss in six months, regardless of who's responsible for it, is something we have to deal with. We can't afford that to go on and this is why I'm promoting a complete review," he said.
Asked if he was considering taking legal action against the mayor, Mr Farry said he was not.
"But this should not be interpreted by Mr Cull as a free licence. There is a limit to anybody's patience and tolerance," Mr Farry said.
Mr Cull yesterday issued a statement in response to the ODT article which detailed the statement of claim of Otago Rugby Football Union board members Wayne Graham and Laurie Mains, who are each seeking more than $500,000 in damages from the mayor over allegations of defamation.
Mr Cull said he was disappointed the proceedings were issued and had made headline news.
"As the statement of claim says, I made efforts to resolve the issue in a manner satisfactory to all parties before proceedings were issued, but unfortunately those efforts were unsuccessful."
Mr Cull's solicitors had instructed "specialist defamation barrister" Daniel McLellan to act for him, and a legal team was working on a statement of defence, he said.