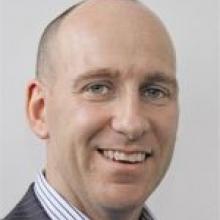 Aurora Energy Ltd acting chief executive Grady Cameron says Central Otago only has itself to blame for the fact it has residents struggling to pay power bills.
Mr Cameron, of Dunedin, said political discussion about lines charges in Central Otago "conveniently ignored" the sale of Central Electric's lines business in 1999.
His comments were in response to Central Otago Mayor Malcolm Macpherson's tirade against those involved in setting costs to electricity consumers in the district.
Mr Cameron is also the chief executive of Delta Utility Services Ltd - which is owned by the Dunedin City Council through its investment portfolio with Dunedin City Holdings Ltd and is contracted to maintain Aurora lines.
He said had Central Electric retained the Central Otago distribution network, discounts would still be passed on to consumers through the consumer trust.
In 1998, as part of its electricity reforms, the Government ordered distribution lines businesses to be separated from power generation and retailing.
In 1999, the Otago Central Electric Power Trust, which owned Central Electric Ltd, decided to keep its generation assets and sell the lines and retail businesses to Aurora and TrustPower Ltd respectively.
Dr Macpherson defended his criticism of electricity pricing in Central Otago, saying "history is history".
He said Aurora "exploited its monopoly position" in Otago, and the DCC used profits from the company to benefit city residents at a cost to those in Central Otago.
"The way we got here is irrelevant to where we are now, and it does not make it right," he said.
Mr Cameron also said the 1999 sale created an opportunity for contributions to Central Otago community funds through the Central Lakes Trust.
"The proceeds of the sales [about $120 million] were transferred to the CLT, which owns the residual generation business Pioneer Generation Ltd. The large increase in energy prices since 2000 has enabled the value of Pioneer Generation to increase from $43 million to $121 million in 2007, and provide an annual dividend in the order of $4 million to the CLT," he said.
CLT chief executive Paul Allison said the increased valuation was based on an estimated value of Pioneer Generation and its assets, and not solely on electricity costs.
This week, Dr Macpherson will write to Dunedin Mayor Peter Chin to discuss whether the Dunedin council would consider feeding profits from its electricity investment companies into the Central Otago area.
At present, the profit from Dunedin City Holdings - generated from companies including Aurora and Delta - is used by the DCC partly to offset rates and boost community finds in the council's geographic area.
Mr Chin welcomed the discussion.