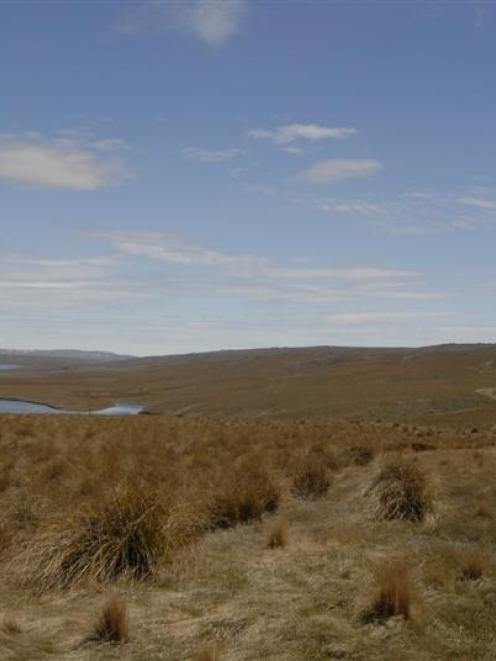 The reclassification of Central Otago landscapes will be tested in the Environment Court, with three power companies appealing recent changes to the district plan.
The Central Otago District Council has introduced 23 plan changes, most aimed at greater protection against development of rural land.
Twelve appeals against those decisions had been lodged with the Environment Court by the closing date, yesterday, by six organisations - Contact Energy, Pioneer Generation, Meridian Energy, Solid Energy, New Zealand Historic Places Trust and the Otago Fish and Game Council.
New landscape classifications have prompted the appeals from the three power companies. Much of Central Otago's high country is now deemed to be an "outstanding natural landscape". Categories have also been introduced for "significant amenity landscapes" and "outstanding natural features".
Last month, the council's hearing panel chairman, John Lane, said some of the plan changes were prompted by the Environment Court decision that cancelled resource consents for Meridian's proposed 176-turbine wind farm on the Lammermoor Range. The court had described the Lammermoors as an outstanding natural landscape, of national significance.
The future of Meridian's Project Hayes wind farm is still uncertain, with further court proceedings on the matter taking place in the Environment Court early next year.
Meridian's objection to the plan changes revolves around landscape classifications.
It wants only those landscapes that are "outstanding and natural" listed in the district plan and significant amenity landscapes identified and mapped through a "robust" landscape assessment, the company's communications manager, Claire Shaw, said.
"We want to ensure that there is consistency in the assessment of the Central Otago districts landscapes," she said.
"Meridian recognises the importance of getting the balance right between renewable energy development and impacts on the landscape, which is underpinned by the planning frameworks that are in place and that is why we are appealing the decision."
Pioneer Generation has objected to transmission lines and wind farms being referred to in the plan among the activities "that could potentially have an adverse impact on landscape values".
Categorising landscapes as outstanding natural features, outstanding natural landscapes and significant amenity landscapes and other rural landscapes is "unclear and imprecise", as the meaning of those terms and how they will be applied in assessing activities is not outlined, the company said.
The appeal from Contact is along similar lines to Pioneer's.
Otago Fish and Game has objected to one part of the Nevis Valley being excluded from an "outstanding landscape" classification, while the New Zealand Historic Places Trust has sought recognition of the cultural and heritage values of rural landscapes.
Solid Energy wants the importance of potential mineral resources to be recognised in the plan.
No date has been set yet for the Environment Court proceedings.