> Puccini: "Tosca".
Soloists with Royal Opera House Orchestra and Chorus.
EMI DVD.
This 2011 Covent Garden production of
Tosca
stars three splendid singers, with Angela Gheorghiu sensitively in the title role, Jonas Kaufmann the intense republican Mario Cavaradossi and Bryn Terfel as malevolent lustful police chief Scarpia. All three can act as well as sing - Terfel's role shows darkest menace. Antonio Pappano conducts and Jonathan Kent is stage director in this traditional production of the popular classic opera. Set and costumes are in period and filming excellent, including Tosca's dive over the castle parapet. As usual with DVDs the accompanying booklet is flimsy with no libretto or translation. Pappano provides a bonus video feature, however. Gheorghiu delights in Act 2 with her soprano artistry in
Vissi D'Arte
.
Highlight: Kaufmann's big tenor aria O Dolci Mani before execution.
---
---
 > Sound the Trumpet.
Alison Balsom (trumpet), The English Concert.
EMI CD.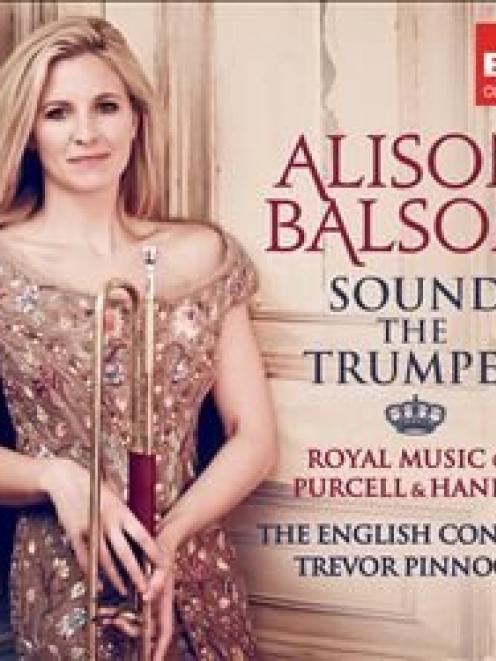 After six distinctive solo albums by this outstanding British musician, it is no surprise to find her exploring the world of Baroque London, where trumpeters were stars. It features works for royal chapel, concert hall and theatre by the two notable local composers: Handel and Purcell. Getting the sound to gleaming perfection, Balsom uses natural trumpets (without valves) and Trevor Pinnock on harpsichord directs the accompanying baroque chamber group. Jestyn Davies (countertenor) blends well in the title piece and another song by Handel, and Lucy Crowe (soprano) in
The Plaint
from Purcell's The Fairy Queen, which also provides a
Suite of Musicks and Dances
. Other items include Purcell's
King Arthur Suite
, Handel's
Water Piece
and transcription of his
Oboe Concerto No.1
Highlight: Handel's clarion title tune.
---