Puccini: La Boheme. Anna Netrebko (soprano) and others. Vienna Philharmonic. Deutsche Grammophon DVD.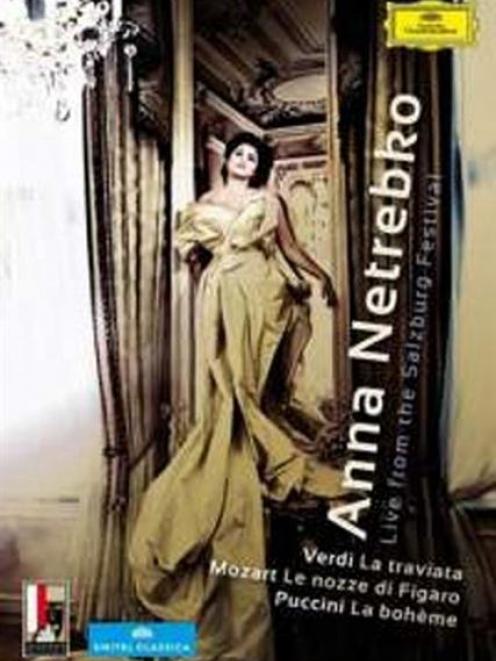 This is the third and final opera in the four-disc set ''Anna Netrebko - Live from the Salzburg Festival'', this DVD being a reissue of a 2012 performance that was a ''modernisation'' by Italian director Damiano Michieletto.
The setting is present-day Paris street scenes with hungry people ''sleeping rough'' outdoors rather than in a garret.
A giant, projected street map on sloping backdrop and stage is cleverly used in one of the acts, with some model buildings brought in and moved about.
Traditionalists could dislike the time warp, but certainly not any of the singing and the superlative orchestra conducted by Daniele Gatti, taking some scenes at a sparkling pace.
Overall I found it a compelling update.
Netrebko was again in fine form, displaying a warm timbre in her plush soprano voice as a youthful but ailing Mimi.
Her aria,
Mi chiamano Mimi
was certainly one of the highlights, with rich tones.
Her highest notes are beautifully sung with ease in the passionate and popular arias.
As the New York Times wrote: ''You don't often hear Mimi sung with such vivid character and sheer charisma''.
She is well-supported by the Polish tenor Piotr Beczala as Rudolfo, and they both excel in O soave fanciulla, probably the most sung duet aria in opera.
Georgian singer Nino Machaidze displays a glorious coloratura voice in Quando men vo, portraying a shrill Musetta and looking like a beauty queen.
Baritone Alessio Arduini (Schaunard), Massimo Cavalletti (Marcello), and Carlo Colombara (Colline) combine in a top-level cast.
Verdict: Exciting scenes; poignant death of Mimi.